About Me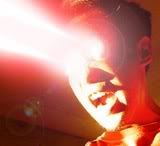 I'm a freelance illustrator from the Philippines, born exactly 15 years after Mike Wieringo. I started seriously thinking about comics 13 years later.
I first entered the business when I was asked to draw a 3 page sequential for Dark Horse to aid the Victims of the 9-11 tragedy, and as a tribute to the fallen WTC Twin Towers (2001). I had been since lucky enough to land assignments from a few publishers. Among them, Elektra and Hulk for Marvel Comics
I graduated with a bachelors degree in Industrial Engineering from the Polytechnic University of the Philippines Sto. Tomas Branch, a town away from where I currently reside.
ATTENTION COLLECTORS please read this
List of Credits
WTC Tribute Book, Dark Horse Comics 2001
Elektra #11-15, 18, 21-22, Marvel Knights 2002
Icon's Of Evil: Trap Jaw, MVCreations 2002
Superman, unpublished, DC Comics 2003
Emma Frost #7-12, 14, 16-18, Marvel 2003
X-Men: Unlimited #7, Marvel 2004
New X-Men: Academy X #9, Marvel 2004
Marvel Adventures Fantastic 4 #1-3, 9( plus covers), Marvel Adventures 2005
What If : Sub Mariner, cover Marvel 2005
Hulk, Planet Hulk
Skaar: Son of Hulk
New Avengers Annual 2
Agents of Atlas
X-men V Agents of Atlas 2009
Hulk Covers 2010
Enigma Force Covers 2010
Silver Surfer Covers 2011